Create your free Cease and desist letter
How it works
Create your document
Download
& Print
Sign &
Make it Legal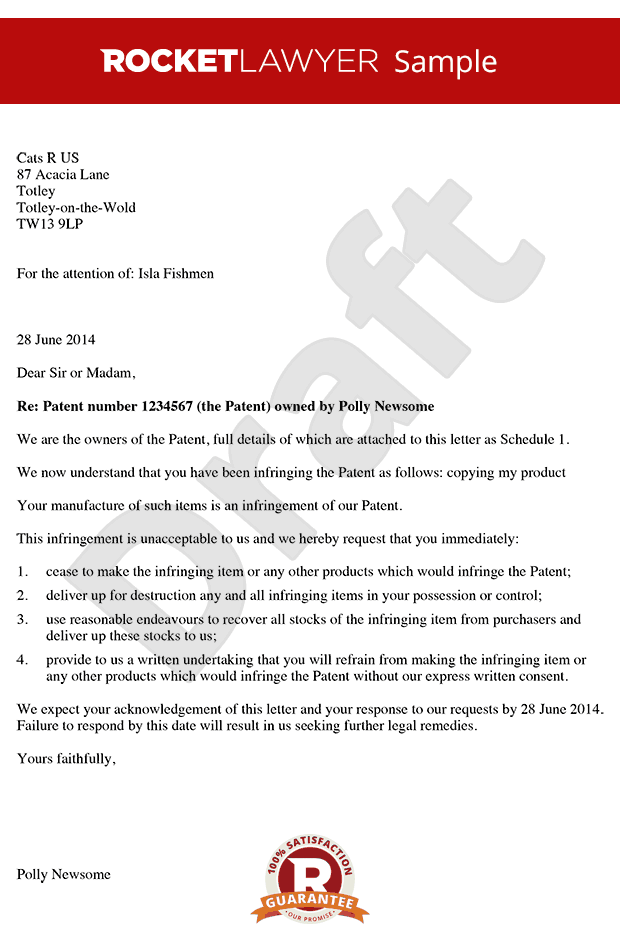 Overview of the Cease and desist letter
Stop someone using your intellectual property without permission by sending this cease and desist letter. Receiving a professional, succinct cease and desist is often enough to stop an offending party infringing your intellectual property rights. If not, you will have proof that you tried before resorting to the legal system. This letter covers details of the breach and an order to cease infringing action.
When to use
Use this cease and desist letter
when you are the owner of intellectual property rights which have been infringed
when you have shared confidential information which has been unlawfully disclosed
to inform the person in breach of your identity, your rights and intention to enforce them
What it covers
This cease and desist letter covers
the rights owned, with a choice of:

copyright
trademark
patent
design right
confidential information

details of the breach
order to cease infringing action
order to deliver up or destroy all infringing materials
undertaking to stop infringing action in future
offer of licence (alternative remedy for copyright)
threat of further legal action
Further advice
Ask a lawyer if:
you want a cease and desist letter which does not relate to intellectual property
the recipient does not respond to this letter
*This does not guarantee that this document is suitable for your circumstances. Ask a lawyer to discuss your specific legal situation.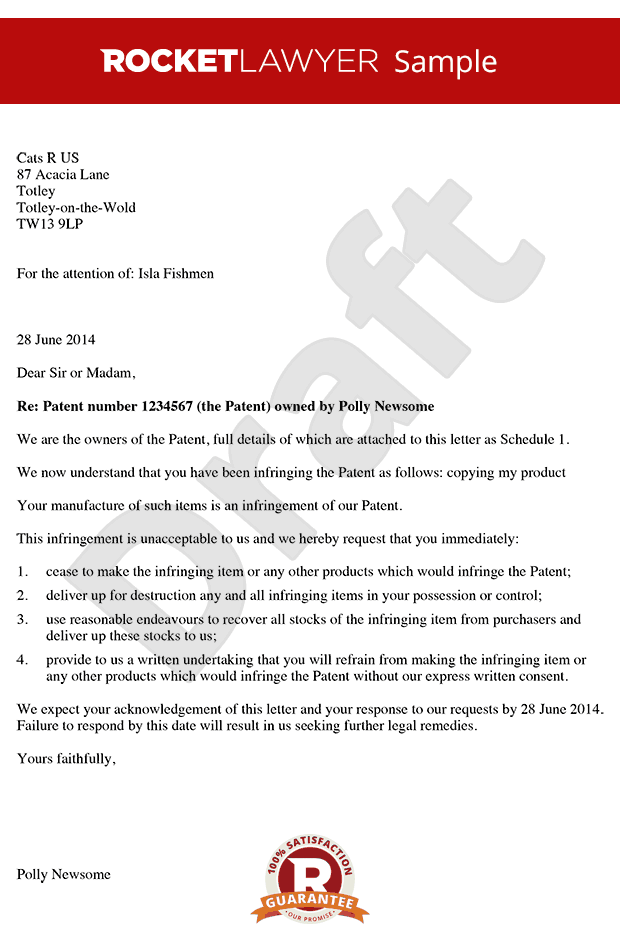 View sample
Sample Cease and desist letter
More than just a Cease and desist letter template, our step-by-step interview and guidance makes it easy to create your document.
Easily create online, download, print and sign your free Cease and desist letter in minutes.
This document is also sometimes called: Cease and desist trademark infringement letter.