Create your free !
How it works
Create your document
Download
& Print
Sign &
Make it Legal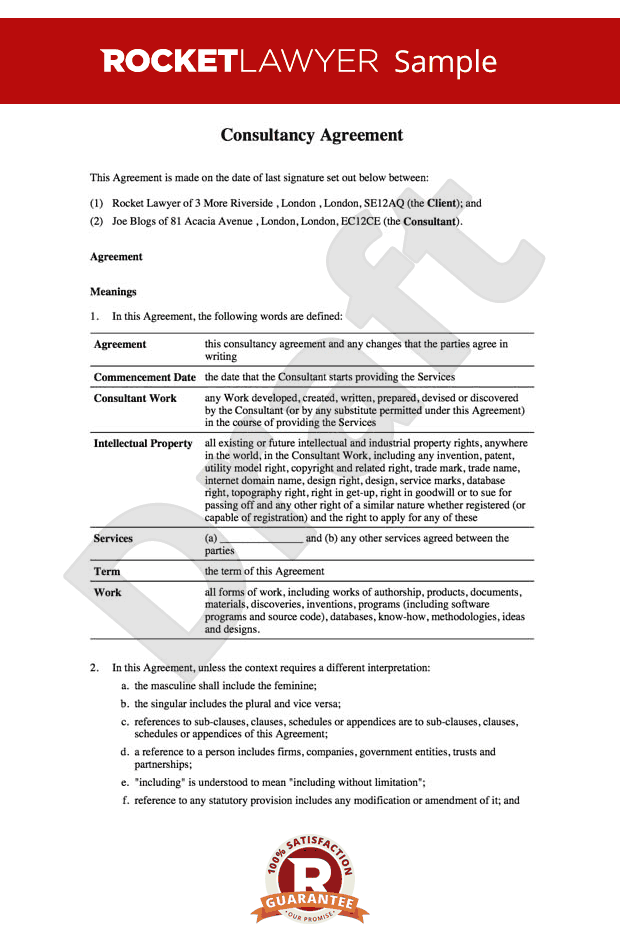 Overview of the !
Whether you're engaging an individual consultant, or you're being engaged as an individual consultant, make sure you put things on a formal footing with this consultancy agreement. This simple consultant contract will make certain that both parties are clear on the services to be provided by the consultant as well as payment obligations. This consultancy agreement will also protect you and your business on crucial issues such as ownership of intellectual property created by the consultant and data protection matters.
Use this consultancy agreement
when you want to appoint an individual consultant to provide services on a self-employed basis
when you are an individual wanting to provide services to a business on a self-employed basis
only for consultants based in England and Wales
Related documents
Further advice
Connect with an On Call lawyer for:
consultants involved in creating intellectual property central to the client's business
consultants based outside England and Wales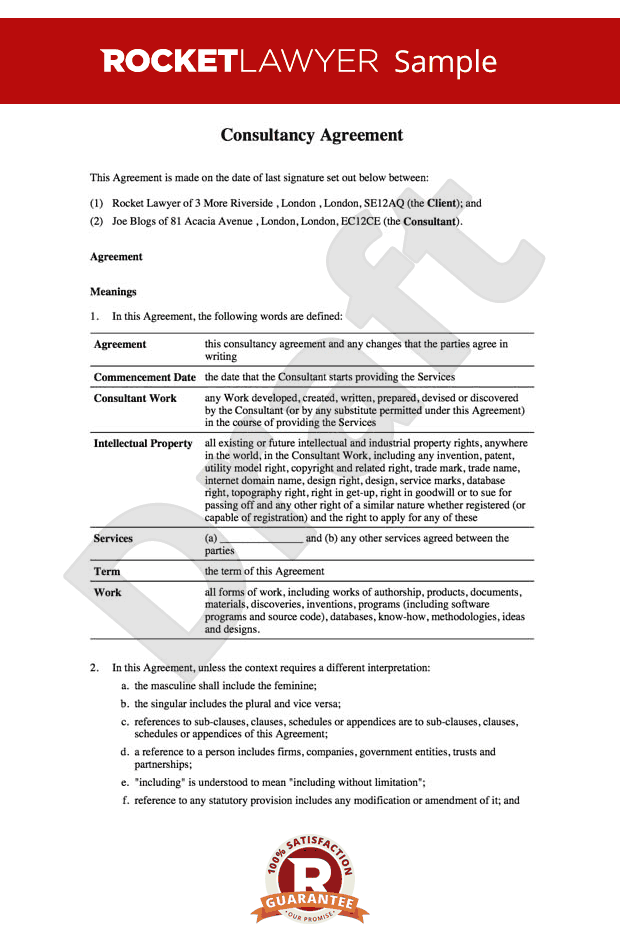 View sample
Sample !
More than just a ! template, our step-by-step interview and guidance makes it easy to create your document.
Easily create online, download, print and sign your free ! in minutes.
This document is also sometimes called: Consultancy contract or consulting services agreement.