Create your free Promissory note
How it works
Create your document
Download
& Print
Sign &
Make it Legal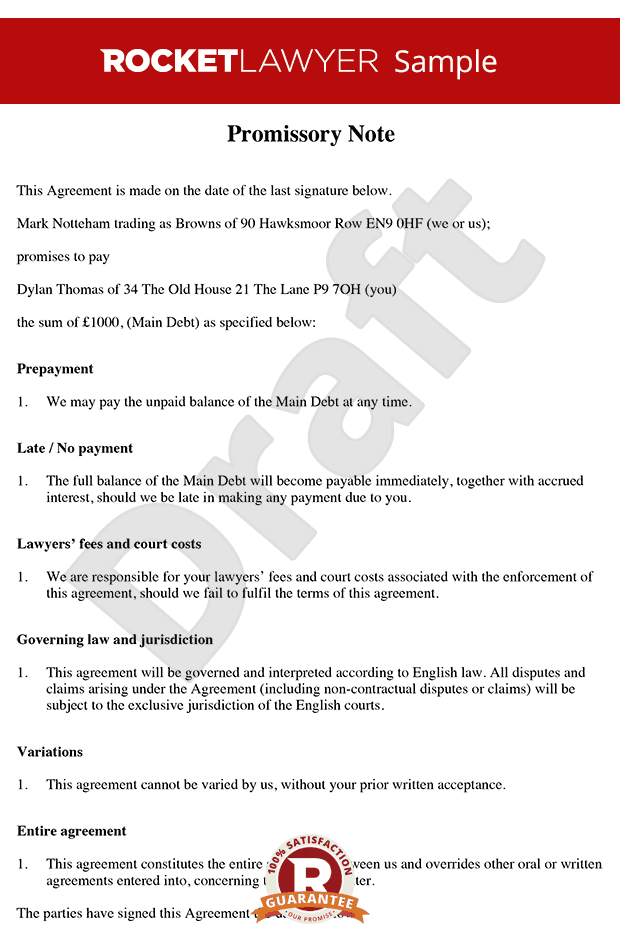 Overview of the Promissory note
If you are a lending or borrowing money use this promissory note to create an unconditional promise to have all debts repaid. Creating a legally binding promissory note means you can feel protected and assured as you have recorded the transaction and set out repayment terms . This promissory note will help you outline all the specific terms regarding the repayment, from the parties involved, to the date of repayment and even whether interest is payable.
Use this promissory note:
when someone or an organisation owes money as a result of a business transaction
when you want to create a legally enforceable contract for repayment of a sum of money (a debt)
when you know who or what organisation owes the money
when the amount to be repaid is certain and the time scale for payment has a fixed start and end date
This promissory note covers
the parties to the note
the amount to be repaid (the debt)
the date by which the debt is to be repaid
whether interest is payable and if so how much
other terms and conditions used in contracts for loans
Further advice
Ask a lawyer for:
debt recovery procedures
advice on recovering debt for organisations based outside England and Wales
advice if you intend to enter into loan agreements with individuals or small businesses more than merely occasionally, as you may need a credit licence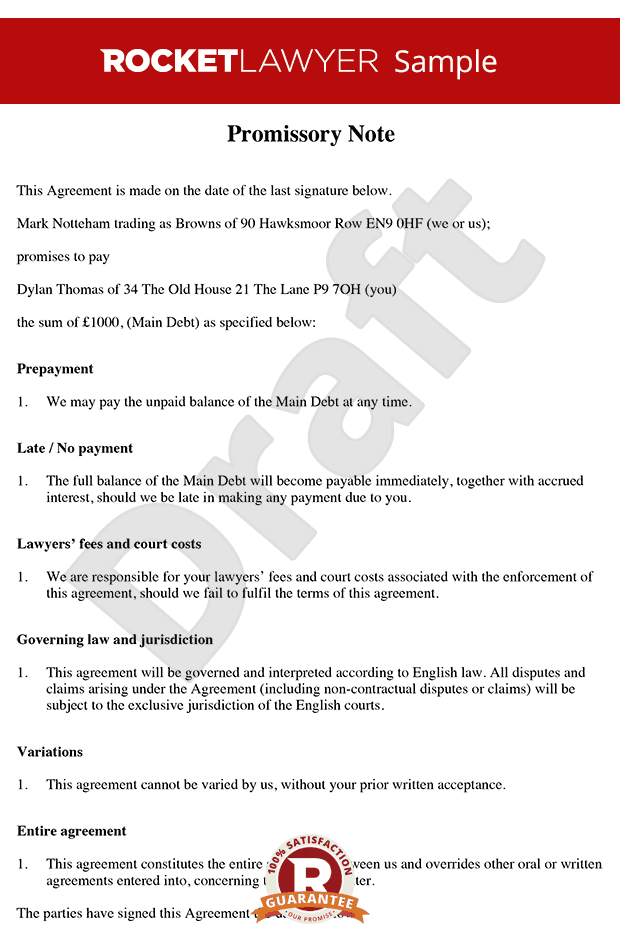 View sample
Sample Promissory note
More than just a Promissory note template, our step-by-step interview and guidance makes it easy to create your document.
Easily create online, download, print and sign your free Promissory note in minutes.
This document is also sometimes called: Promissory note form and Note payable form.