Create your free Fire risk assessment
How it works
Create your document
Download
& Print
Sign &
Make it Legal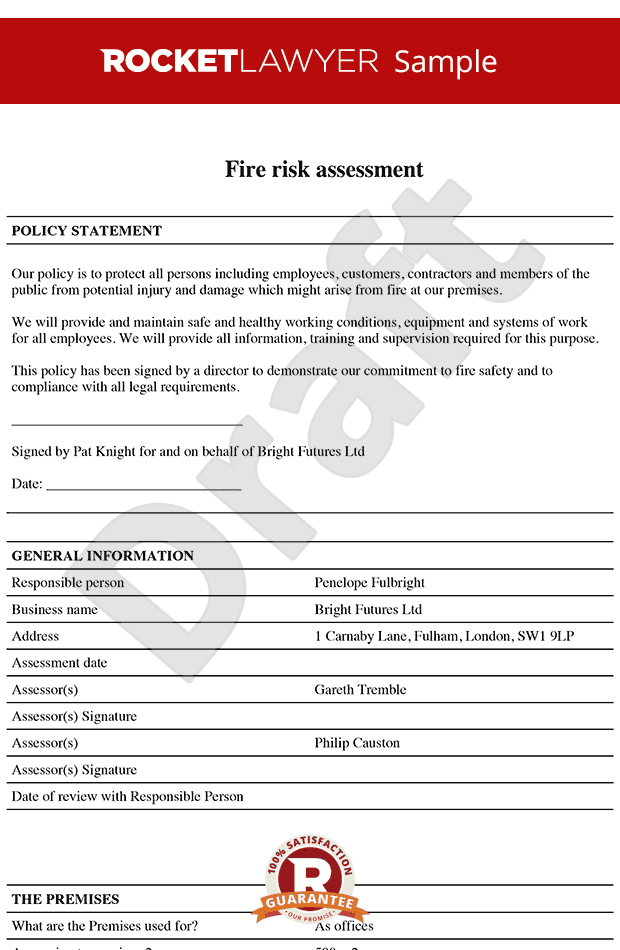 Overview of the Fire risk assessment
Use this fire risk assessment to structure and record a fire risk assessment. Fire safety law requires employers, managers, occupiers and owners of premises whose main use is an an office, shop or other business to carry out and maintain a fire risk assessment. Its purpose is to prevent fires, reduce risk, and to ensure the safety of everyone who uses the premises or is in the immediate vicinity. This document demonstrates compliance with the legal obligation to identify risks and to ensure that appropriate precautions are in place. Fire risk assessment in this form is not required where the business is carried on in premises that are mainly domestic, for example, in a home office.
Use this fire risk assessment:
when you are in charge of a commercial property or the common areas in a residential property and want to carry out a fire risk assessment
when you have been nominated as the 'responsible person' for fire safety at the property
if the property is in England or Wales
This fire risk assessment covers:
fire hazards and control measures at the property
who is at risk
procedures and training
fire safetly records
Further advice
Ask a lawyer for:
advice if you have received an enforcement notice from the fire and rescue authority.

This Fire risk assessment is governed by the law of England and Wales.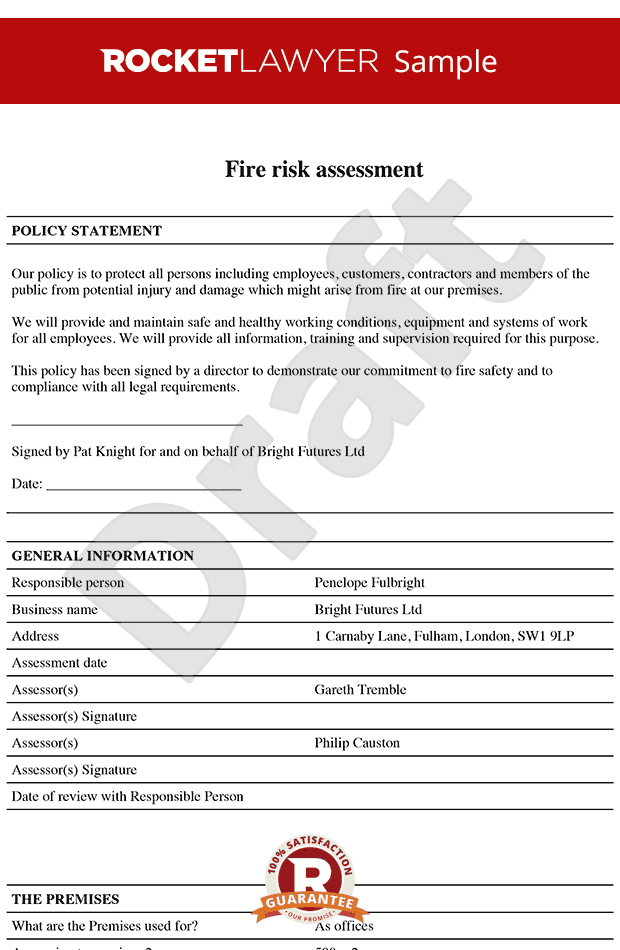 View sample
Sample Fire risk assessment
More than just a Fire risk assessment template, our step-by-step interview and guidance makes it easy to create your document.
Easily create online, download, print and sign your free Fire risk assessment in minutes.
This document is also sometimes called: Fire hazard assessment .