Create your free Letter ending a contract
How it works
Create your document
Download
& Print
Sign &
Make it Legal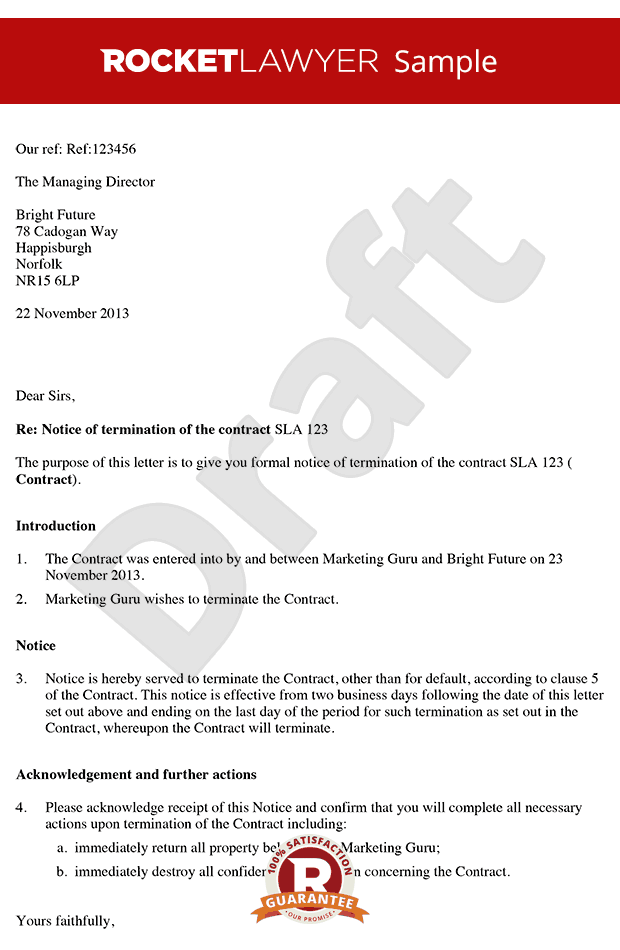 Overview of the Letter ending a contract
Make sure you follow proper procedure when you wish to bring a contract to an end with this contract termination letter. This letter to end a contract is required to notify the other contracting party when you wish to end a contract immediately or by notice. Preparing this letter will help ensure that unnecessary damages won't be brought against you by the other party to the contract. This contract termination letter covers the type of notice used and the period of time before the notice takes effect.
When to use
Use this letter ending a contract
to bring a contract to an end by notice (there need not be a reason)
to bring a contract to an end immediately because there is a default in performance of the contract
to give notice of a problem to allow the other party to put it right by a certain time before termination takes effect
What it covers
This letter ending a contract covers
the type of notice that is used
the period of time before the notice takes effect
the time allowed to remedy the problem (if any)
Further advice
Ask a lawyer for:
specific scenarios where:

there is no contract in place
you are not sure whether the other party is in the wrong
you want to make changes to the contract
you are in the wrong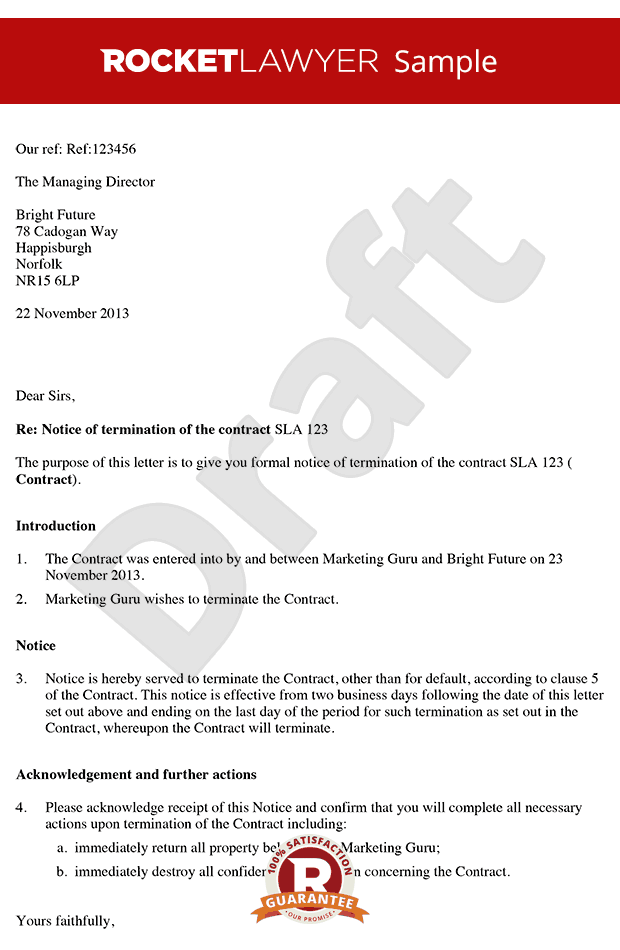 View sample
Sample Letter ending a contract
More than just a Letter ending a contract template, our step-by-step interview and guidance makes it easy to create your document.
Easily create online, download, print and sign your free Letter ending a contract in minutes.
This document is also sometimes called: Contract termination letter.