Create your free One-way confidentiality agreement
How it works
Create your document
Download
& Print
Sign &
Make it Legal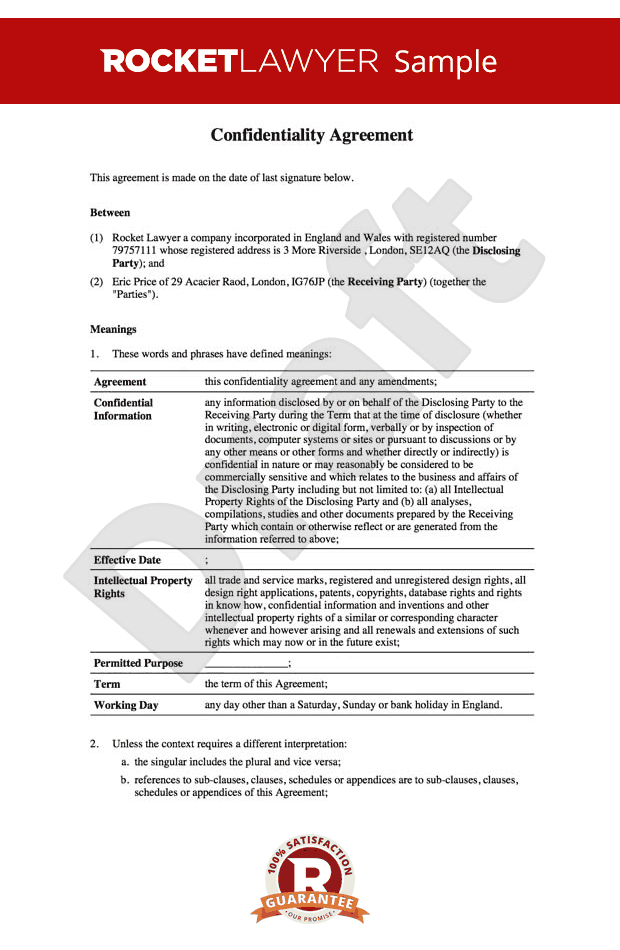 Overview of the One-way confidentiality agreement
Protect the confidentiality of business information with this one way non disclosure agreement. Also known as a confidentiality agreement, this document offers protection when a business wants to disclose information to another business but needs to make sure that the information goes no further. This NDA allows you to get to know each other better so you can decide whether to enter into a longer-term deal or partnership.
When to use
Use this one-way confidentiality agreement
when you want to share confidential information with another business (or individual)
to impress upon the other party the value of your confidential information
to impose restrictions on use and disclosure of the confidential information
to impose requirements about protection of your confidential information
What it covers
This one-way confidentiality agreement covers
definition of confidential information
protection of confidential information
what confidential information it can be used for
who is allowed to receive confidential information
disclosures required by law
ending the agreement
remedies if there is a breach of confidentiality
Further advice
Ask a lawyer for:
advice if any of the parties are based outside England and Wales
This confidentiality agreement is governed by the law of England and Wales.
*This does not guarantee that this document is suitable for your circumstances. Ask a lawyer to discuss your specific legal situation.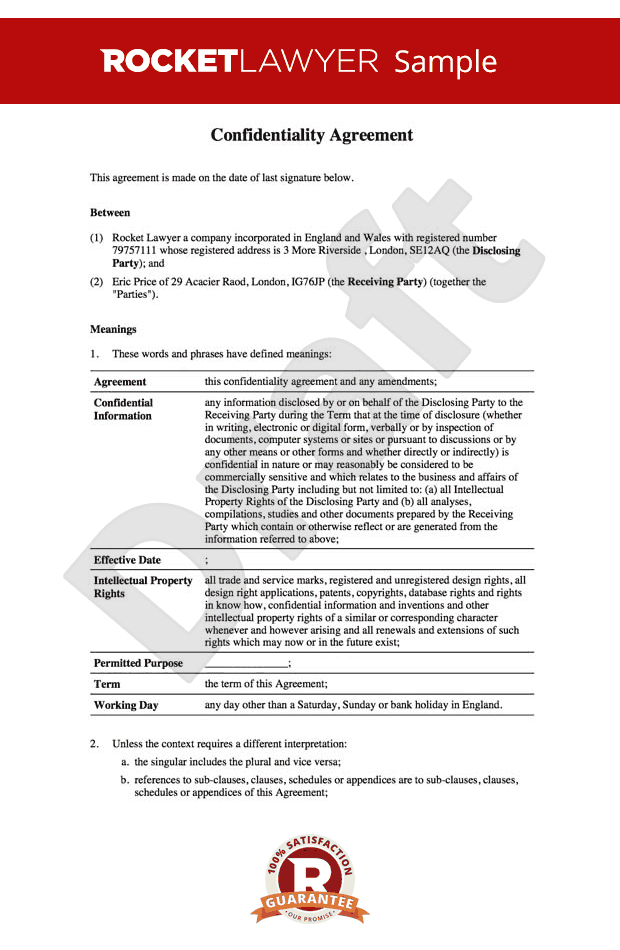 View sample
Sample One-way confidentiality agreement
More than just a One-way confidentiality agreement template, our step-by-step interview and guidance makes it easy to create your document.
Easily create online, download, print and sign your free One-way confidentiality agreement in minutes.
This document is also sometimes called: One way non disclosure agreement and One-way non disclosure agreement.