Create your free Purchase order
How it works
Create your document
Download
& Print
Sign &
Make it Legal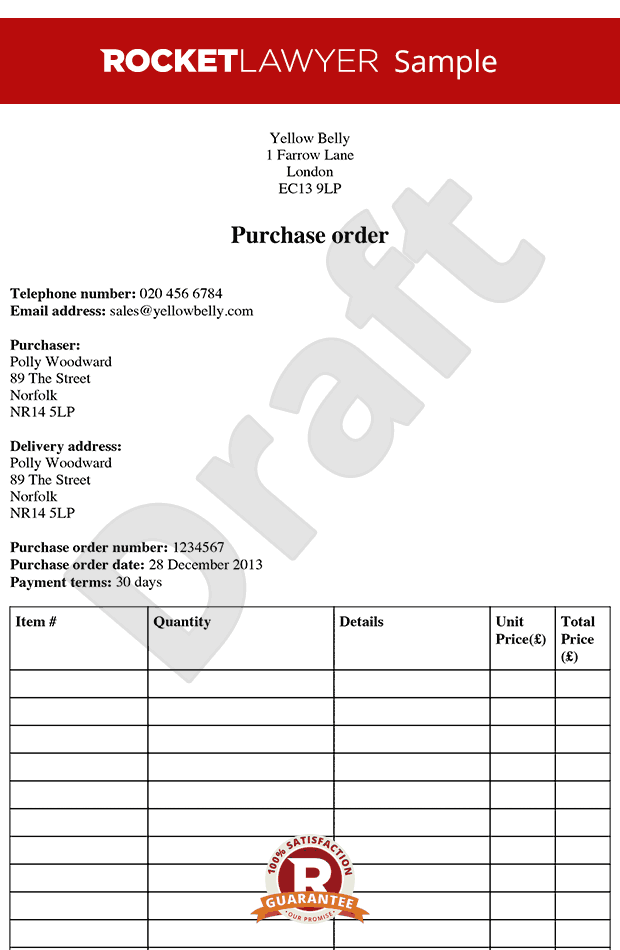 Overview of the Purchase order
Whether you're a purchaser or seller, you'll need this purchase order template when buying, ordering or providing goods and services. In addition to the existing terms and conditions, this purchase order template will act as a formal offer for the supply of goods and/or services in return for payment. This purchase order covers the description of what is to be bought or sold, the contact details of the buyer and seller, as well as the price and payment details. This purchase order will calculate the sub total, discount, vat and purchase total automatically for you.
Use this purchase order
as a purchaser, to buy or order goods and services
as a seller, to provide to customers to buy and sell goods and services
in addition to terms and conditions which protect your position
This purchase order covers
the sale and purchase of goods or services
the description of what is to be bought
the names and contact details of the buyer and seller
the price, delivery fees and any VAT payable
Further advice
this is not a complete contract for doing business
this should not be used after the purchase/sale has taken place
Ask a lawyer for:
more information about drafting your terms and conditions if you are a purchaser or seller
problems identifying the contract where there are competing terms and conditions on the back of orders, order acknowledgments and delivery notes
international sales
This purchase order does not automatically select which relevant law (e.g. English law) which applies to the order. If the goods and services are based in England and Wales, the law of England and Wales will apply.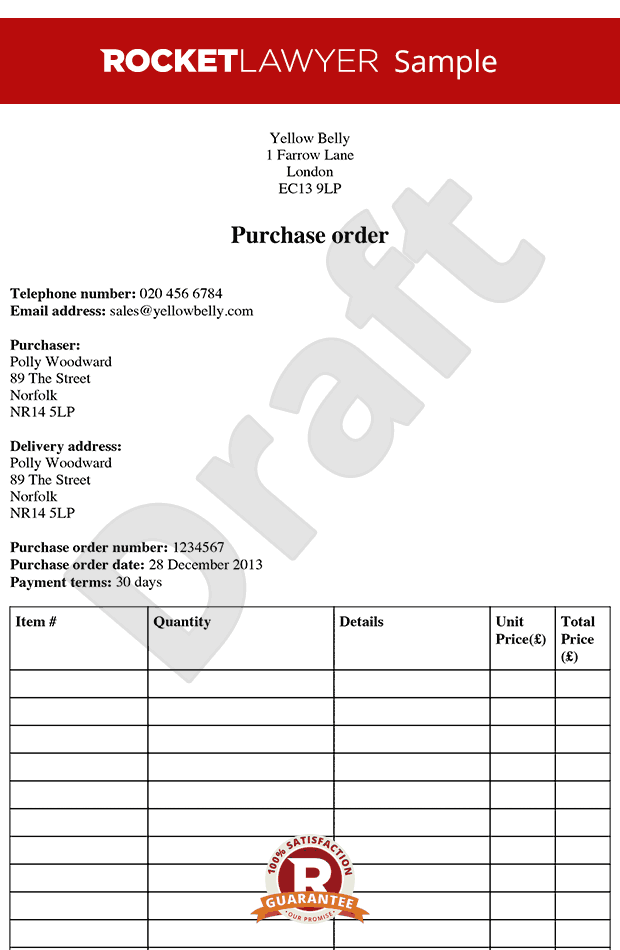 View sample
Sample Purchase order
More than just a Purchase order template, our step-by-step interview and guidance makes it easy to create your document.
Easily create online, download, print and sign your free Purchase order in minutes.
This document is also sometimes called: PO.