Create your free Sale of goods agreement
How it works
Create your document
Download
& Print
Sign &
Make it Legal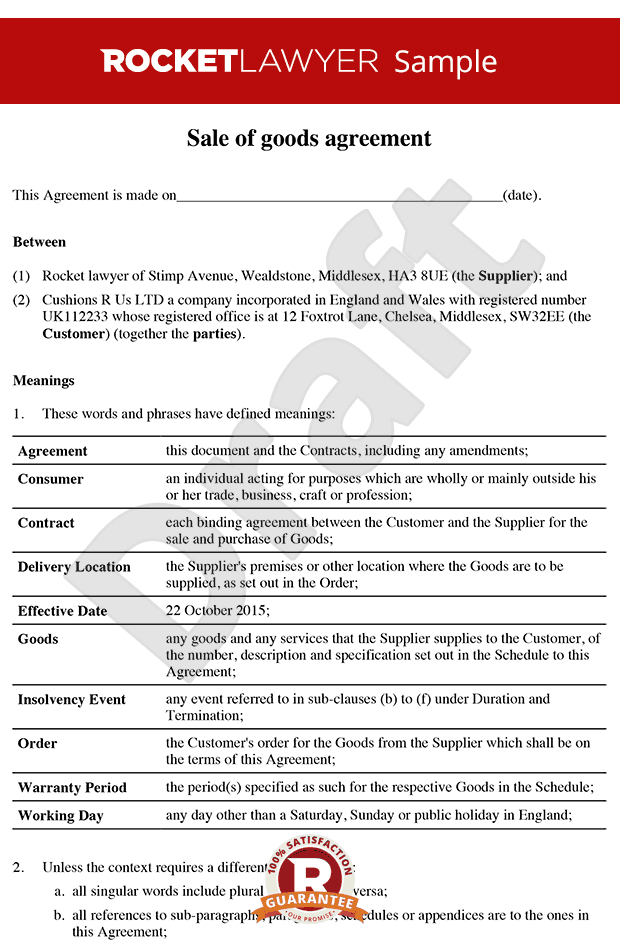 Overview of the Sale of goods agreement
Ensure that your sale of goods and services are recorded in a formal, legally binding contract. This sale of goods contract will help protect both parties by keeping a record of the details included in the sale. It covers the sale of goods which are owned by the seller, the description of what is to be bought, and the price, including delivery and return fees. All the relevant information required when a transfer of goods and services are being exchanged are stated here, covering the warranty and limitation of liability.
Use this sale of goods contract
when you are supplying goods with or without complementary services
when you are supplying to businesses
when you are supplying goods to specification or standard goods
when you want a formal agreement rather than "terms and conditions"
This sale of goods contract covers
supply and contract formation
price and description of goods
delivery
any warranty
limitation of liability to a non-consumer
Further advice
Ask a lawyer for:
This sale of goods agreement is governed by the law of England and Wales.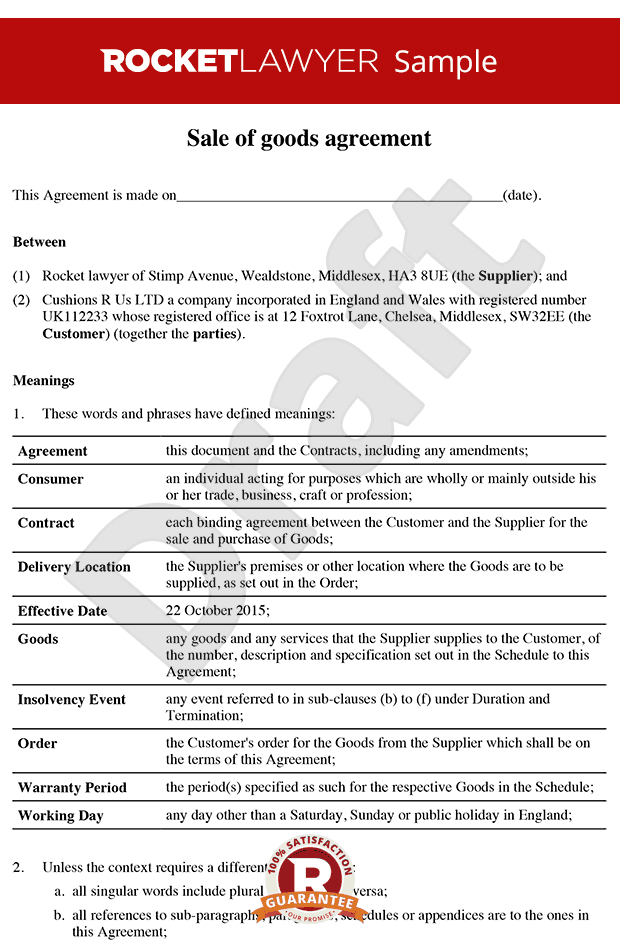 View sample
Sample Sale of goods agreement
More than just a Sale of goods agreement template, our step-by-step interview and guidance makes it easy to create your document.
Easily create online, download, print and sign your free Sale of goods agreement in minutes.
This document is also sometimes called: Sale of goods | Sale of goods contract | Selling goods.