Create your free Services agreement
How it works
Create your document
Download
& Print
Sign &
Make it Legal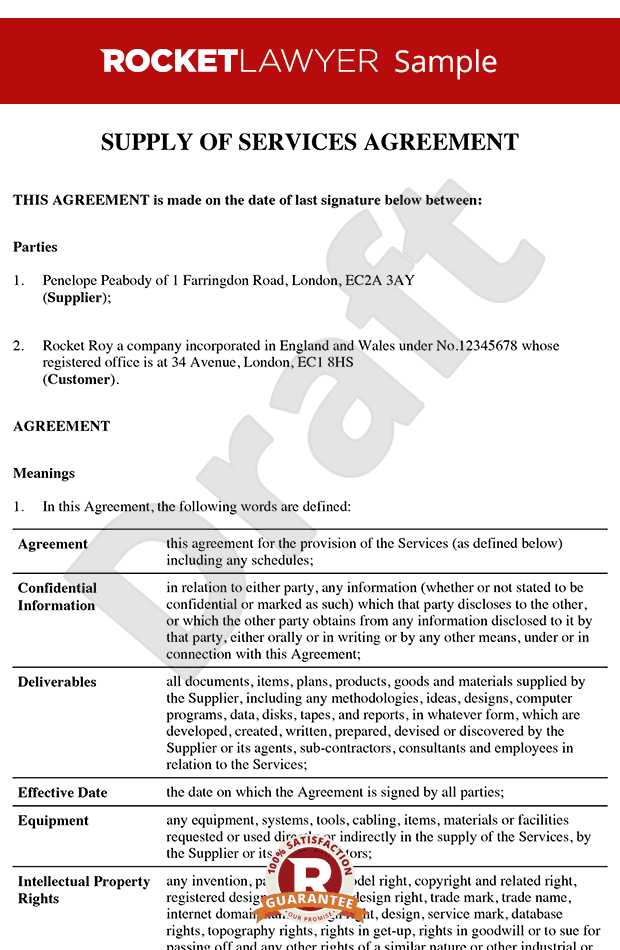 Overview of the Services agreement
Make sure you do things right when you prepare your service contract. This service agreement form sets out in clear and simple terms the process to be followed for the provision of services between two businesses.
When to use this services agreement
Use this services agreement:
when a business wishes to supply services to another business
when a business requires terms and conditions to carry on its work
to ensure that the business has a legal right to receive payment for its services
to protect the position of the business
What this services contract covers
This services contract covers:
the services provided
payment terms
service credits (optional)
change control
limitation of liability
confidentiality, IP, data protection and anti-bribery
ending the agreement
Further advice
Ask a lawyer for:
if you are supplying goods
if you are supplying services to a consumer
if you are supplying specialist, unusual or highly regulated services, such as telecommunications services, financial services, legal services, technology-focused services, creative or design services or services which focus on intellectual property
if the services provided deal with the transmission and/or storage of personal data
if information or technology is being developed pursuant to this agreement as special provisions as to ownership and licence rights may need to be inserted
This services agreement is governed by the laws of England and Wales.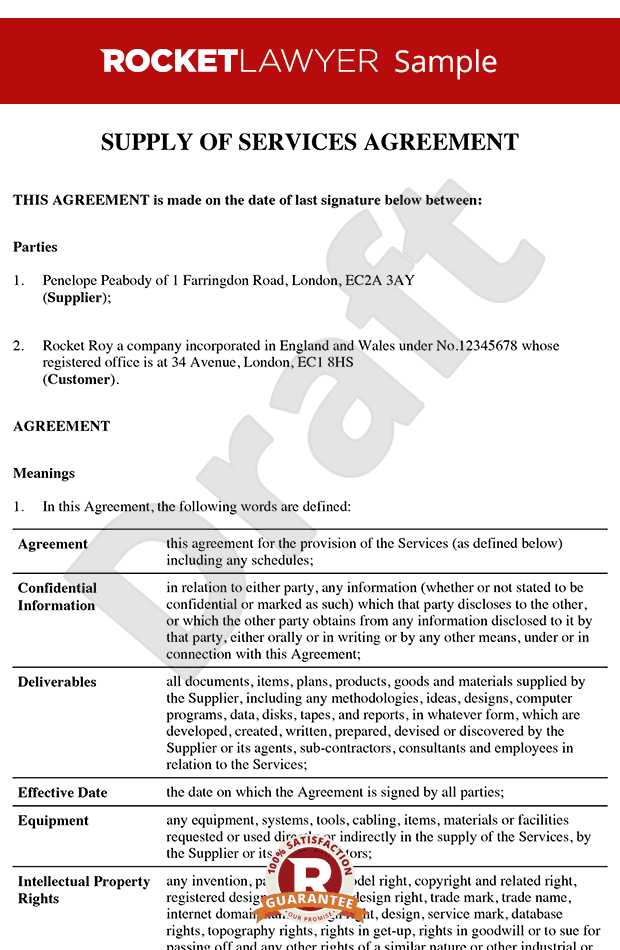 View sample
Sample Services agreement
More than just a Services agreement template, our step-by-step interview and guidance makes it easy to create your document.
Easily create online, download, print and sign your free Services agreement in minutes.
This document is also sometimes called: General contract for services, Services contract and Contract for services .